There are wrestling fans who dabble in sports, there are sports fans who dabble in wrestling and there are people like me who really can't tell the difference. I get the same joy from a suplex that I do an on-sides kick (and let me tell you, it is a lot of joy). So I feel it is my civic duty to help bridge the gap between the two great Southern traditions: wrestling and college football. Here is the Wrestling with Pop Culture preseason top ten that is equal parts Bear Bryant and bear hug.
1. LSU Tigers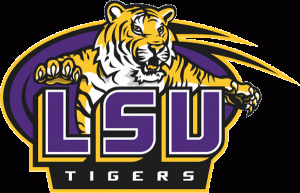 Fronted by the golden haired Tyrann Mathieu (who is know primarily by his nickname of Honey Badger) the Bayou Bengals have been hated by the football landscape as much as they have been loved by it, switching seamlessly from heel to face. They are most liked when they are attempting to topple universal heel Alabama. Anytime the Tide and Tigers mix it up, the stratosphere is reserved for their battle. The Tigers fell on hard times at the end of last season and left the building without the title. Couple this with the fact that you can barely understand most of their Cajun fanbase when they speak and we see clearly that LSU is football's equivalent to "The American Dream" Dusty Rhodes.
2. USC Trojans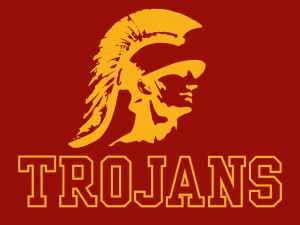 The times are always laid back in Southern California. Picturesque stadium, prized co-eds and without an NFL team in Los Angeles, the Trojans are The Whole F'n Show. They were on top of the college football world just a few short years ago. They held two titles, had just produced three Heisman winners and even counted Snoop Dogg among their fans. It was always 4:20 in the land of Troy. A funny thing happened on the way to the bank though; somebody figured out that most of that grandeur was accomplished while under the influence of the all mighty dollar. All that was missing from this tale was a late-night traffic stop with Sabu in the passenger seat. Now USC is striving to regain what they lost by starting back at the bottom. Maybe this year the Trojans will airbrush their jerseys because they are clearly this year's Rob Van Dam.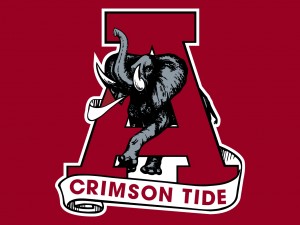 More titles than anyone ever, an enforcing defense that is the driving factor behind their success, a cocky and arrogant fanbase that delights in telling everyone who will listen just how great they think they are, and a completely boring offensive style that seeks to basically armbar opponents in to submission; these are the ingredients that make up Bama Nation. Diamonds are forever and so is Nick Saban's scowl. Sprinkle in the university's racist past and the Crimson Tide taste a lot like the original Four Horsemen.
4. Oregon Ducks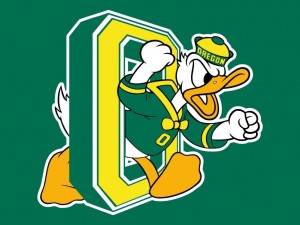 The Ducks have a fast paced offense that dazzles their faithful and can leave their opponents as lost as a run-over dog on the field. They also have a bazillion different uniform combinations so you never know exactly what they will look like when they come out of the tunnel. Their fast pace is enough to satisfy their foreign fan base (seriously, is Oregon actually in this country?) and it has gotten them way over in their little slice of Earth. The problem is this pace often blows them up and when it is time for a big spot, it is Botch City. Clearly, the Oregon Ducks are Sin Cara.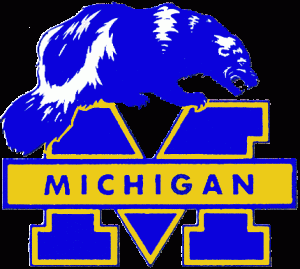 Michigan is always just on the edge of any conversation about the greatest programs in college football history. They don't have quite as many titles as Alabama, their name doesn't carry the weight that Notre Dame and they have recently been upstaged by their greatest rival Ohio State. All that being said, they are way over. Their stadium is called The Big House and 100,000 maniacs show up in freezing weather to cheer for the team in the wacky striped hats. Michigan was once great, they are currently sporting a giant white beard but seem poised for a come back. The Michigan Wolverines are Randy Savage.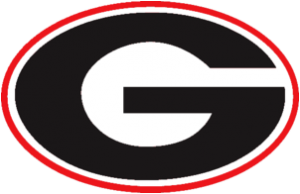 Many years ago, the Bulldogs had an amazing athletic talent who could do things on the field that no one had ever pulled off before. This propelled them to main event status in college football. After losing the title to Joe Paterno (talk about a heel turn), Georgia has made a habit of disappointing a fanbase that loves wearing colorful Bulldog tee shirts, but doesn't really know much about football past that point. The Bulldogs are truly an enigma. They will fall flat on their faces at one point in the year or another and then go on a great run to give their fans just enough hope to hang themselves. Last year they won the SEC East which is the football equivalent of the Total Nonstop Action Wrestling, title thus ensuring high expectations for the upcoming season. For creatures of the Athens night, "Them Dawgs" are everything. To the rest of us they are a reliable disappointment. Enigma, yes. Charismatic, maybe. Are the Georgia Bulldogs football's Jeff Hardy? Without question.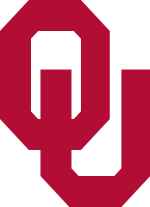 Oklahoma kind of has it all; the respect of their peers, a loyal and classy fanbase, an old-school tradition of winning, and a ton of past achievements. They have had success in two major conferences and are very much in the conversation for best program in history. Yet at least once a year, they are embarrassed on national television, usually by someone whose actual talent level isn't close to theirs. Last year they put over Texas Tech, Oklahoma State and somebody named Baylor (and the Texas Tech loss even happened in their own home town!). In 2010 they joined the Kiss the Aggies Club as they lost by double digits to Texas A&M. As usual there are big expectations in Norman, Okla. this year, but we all know that the "Higher Power" will never let college football's Jim Ross get over without a fight.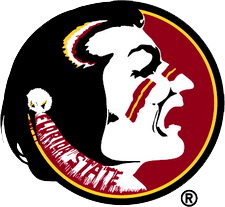 Athletically gifted beyond measure, truly impressive to watch in action, astute at both offense and defense, Florida State can do it all – except speak well and come through in the clutch. Throughout the years, Florida State has been on the cusp of total college football domination. But at just about every turn some fatal flaw rears its head. They have been plagued with wide field goals, suspensions and odd hairstyles (see Deion Sanders' Jheri curl). They were pegged to be college football's gold standard when they were led by the often unintelligible Bobby Bowden. He was filled with down-home country sayings, and was never above cheating to win. He was the college football equivalent of a doting black mother. The 'Noles have finally wheeled Bobby into the retirement home and are trying to re-establish themselves as a program that matters. Maybe they should put in a call to Charlie Haas, because that seems to work best for their wrestling counterpart Shelton Benjamin.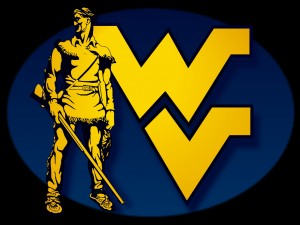 Nobody really knows why West Virginia football is good. Some would even argue that it isn't. They have a balls-to-the-wall offensive style, and their defensive formations resemble a child's attempt at a logical chess strategy. They have never actually won much of anything (certainly not a beauty contest), but much of their style has been adopted by others to great success. Their fans will (and I mean will) burn a couch after a big win, right before they all pile into a converted school bus and head back to their multi-family dwellings. I would imagine they would have a good ole-fashioned 50-50 raffle at half time. The Mountaineers have to be riding on what are surely fumes, but you can rest assured they will huff those fumes. The Mountaineers are the tribe of Extreme Championship Wrestling, and we all know how long that lasted (for those of us in Georgia, they are closer to a certain promotion in Carollton).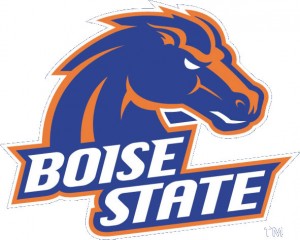 In 2007, a seemingly overmatched BSU team took on a monster named Oklahoma in a Bowl Championship Series game. Oklahoma let Boise hang around for too long and fell victim to football's version of a surprise roll-up victory, and a legend was born. Last year, Boise State walked into the Georgia Dome and stole the Georgia Bulldogs' $25,000, and beat them by 14 points. Aside from those two victories, however, the names that have fallen to the Broncos are not very impressive, and the Broncos seem to be stuck on the upper-mid card. The Boise State Broncos are the 1-2-3 Kid, but remember, today's 1-2-3 Kid is tomorrow's X-Pac, and nobody wants that.