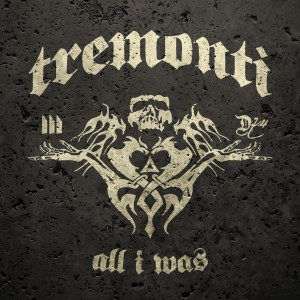 As the founding lead guitarist for Creed, Mark Tremonti has been responsible for some of the most well-known rock songs of the past decade. Tremonti's success continued with Alter Bridge, a band that wrestled a good bit of attention out of WWE fans by providing pay-per-view theme songs and, more importantly, having its song "Metalingus" used as entrance music for WWE Hall of Famer Edge beginning in 2005. With the members of Creed reuniting for an upcoming tour, Tremonti releases his first solo album All I Was on July 17. Before a CD release show and the Creed tour, Tremonti takes a moment to talk about the album, appearing on Raw and other rock-and-wrestling connections.
Your solo album is a good bit heavier than what you've done with Alter Bridge. And from what I understand, your Alter Bridge bandmates are also working on heavier music separately. Why do you think you all are simultaneously going in heavier directions with the stuff you are working on independent of one another?
Alter Bridge has consistently gotten heavier over the years. But I've always been the metalhead in the band, so this has been an opportunity for me to do whatever I wanted to do on a record, no holds barred. So I pushed all my roots out on this record. As far as Scott [Phillips] doing a heavier thing, he's working with John [Connolly] from Sevendust and John did all the writing for the record. He's the heavier writer, so he just got thrown right into doing a heavier thing. With Alter Bridge we've always kind of balanced the dynamic between the heavy stuff and more of the atmospheric kind of stuff.
One of the heavier songs you did with Alter Bridge was "Metalingus," which WWE Hall of Famer Edge used as his entrance music for many years. Did you write that song specifically for that purpose or was it something he heard and asked your permission to use?
He just liked the song and used it. He contacted us and asked us if it would be cool if he used it and we were all about it. We've gotten tons of exposure from it and it's been great.
And that led to you appearing on Raw at least once a few years ago…
Yeah, we did a little backstage skit where we were playing acoustic with Edge there and it turned out pretty cool.
Edge isn't the only WWE star you've worked with, though. You've also worked with Chris Jericho's band Fozzy, right?
Yeah, I did a solo on one of their records. We were in the same studio at one point and I just went upstairs and tracked a solo with them. That was probably seven years ago.
What do you think the attraction is between you and WWE? It seems like you just happen to keep working with wrestlers in different ways, and those two wrestlers in particular are somewhat similar in many ways.
Yeah. They're both into rock for sure. Everybody in WWE are just the nicest people in the world. You see them on TV and they look all menacing and mean and tough. But when you really get to know them and meet them they're very nice folks.
Have you always been a wrestling fan or is that just something that came about more because they were fans of your music?
Ever since I was a tiny kid, my oldest brother was a huge wrestling fan. He'd have wrestling on the TV all day long, so I know everything there is to know about old school wrestling. Now that I'm often touring, I'm not able to keep up as much, but when I was a kid I knew everything there was to know about wrestling.
Would you say the similar aesthetic between wrestling and rock may have influenced your writing style in any way?
I would say we share a lot of the same fan base. I think rock 'n' roll and wrestling and all-American stuff like that finds a home in both camps.
All I Was comes out July 17. Will you be touring behind that any time soon?
The first official show is on the CD release date, and immediately after that we go on a Creed tour for about five or six weeks. Then I plan to do a tour to support the solo record after that, so that'll be in September and October.
How do you juggle all these projects without losing your focus? Does one band take priority over the others for you?
Whatever I'm working on at the time gets my 100 percent attention. So they're all my priority, I just have to plan in advance to make sure they all get their due time. So far we've been able to balance it all.
For more information, go to www.tremontiproject.com.