By Jonathan Williams
Horror movies are a Halloween tradition for many, but the Buried Alive Film Fest has become a post-Halloween tradition for true horror fanatics. Having grown and improved each year, the sixth annual event (taking place Nov. 11-12) features world premiere shorts, the Southeastern premiere of at least one feature-length film, Q&As with filmmakers and more.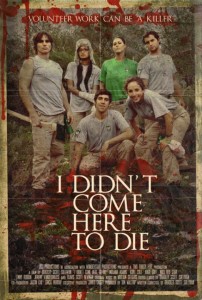 The festival opens with Do Not Disturb the Dark Dead, a short film program with themes ranging from accursed cats and the apocalypse to zombies and room service. That's followed by Jonathan Martin's award-winning An Evening With My Comatose Mother, which makes babysitting a comatose elderly woman on Halloween seem even more unsettling than it sounds (especially when the horrific hallucinations kick in). Friday night's main attraction is the Southeast premiere of Bradley Scott Sullivan's I Didn't Come Here To Die, a gruesome film about a haphazard group of young adults venturing into the woods together for a humanitarian project. It seems there's something about this particular piece of land that brings out the worst in people, especially once alcohol, chainsaws and axes are thrown in the mix. The story is as quirky as it is gory (think The Blair Witch Project meets The Shining, with a bit of The Evil Dead), and the special effects are incredibly impressive for a low budget film.
More short film's arise on Saturday afternoon as acclaimed horror author, journalist and screenwriter Philip Nutman presents Nutman's Nightmares, a selection of his favorite submissions to this year's fest. That's followed by Georgia Fever Dreams, featuring the world premiere of such films as A Wet Dream on Elm Street and Survivor Type (based on a Stephen King story), all made by Georgia filmmakers.
Saturday night includes two features, beginning at 6:30 p.m. with the opening short The Familiar. Like a modern day Renfield, the Familiar is the human that takes care of a vampire. But this film gives the concept a humorous new twist, as the Familiar is forced to do such tasks as bathing the vampire to avoid having his home "smelling like a KFC Dumpster." The Familiar's dark comedy is the perfect warm-up for The Selling.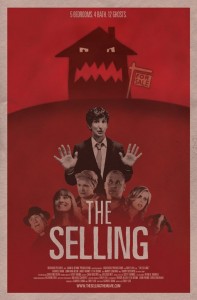 If you've ever wondered what it might be like to be the real estate agent plagued with the task of selling the houses from The Amityville Horror, Poltergeist or The Exorcist, this horror comedy might give you some idea of how difficult it might be. While trying to clean the place up for potential buyers, things like disembodied voices and bleeding walls just become part of a day's work for the realtor and his buddy. And when the agent decides to start marketing these occurrences as selling points, things just get more and more absurd.
Buried Alive concludes with a short called Banana Motherfucker (from the makers of Papa Wrestling, a personal favorite from last year's fest) and Chillerama, a horror anthology from the makers of Hatchet, Wrong Turn 2: Dead End, 2001 Maniacs and Detroit Rock City. Then it's back to the morgue to dig up next year's selections!
Buried Alive Film Festival. $7 per screening, $30 for all access pass. 7:30 p.m.-11:30 p.m. Nov. 11. 2 p.m.-midnight. Nov. 12. Plaza Theatre, 1049 Ponce de Leon Ave., Atlanta, Ga. 404-873-1939, www.buriedalivefilmfest.com.