Though he has become the fun-loving Funkasaurus in WWE, Brodus Clay has exhibited a more ruthless side over the course of his career. And in WWE Studios' latest film No One Lives, he plays the most intimidating member of a nomadic gang of killers and thieves who make an unexpected discovery in their latest victim's contents. Though Clay does have a chance to display his physical prowess in this film, his character meets a gruesome fate that couldn't have been predicted going into the movie. With the movie now in theaters, and Extreme Rules just a few days away, Clay talks to Wrestling with Pop Culture about how he got the role of Ethan, seeing his violent demise on the big screen and who he hopes to face at this Sunday's pay-per-view.
So, your first WWE Studios film is out. What did you think of the movie?
I thought it was a lot of fun. It's different. I like the fact that it's a non-typical story where there's not a definite hero and villain. It's definitely a different style. I like the fact that it was done in a classic style with actual special effects, not a bunch of computer enhancement and stuff. So it takes you where you need to go.
I was surprised to see the direction the movie takes at a certain point, especially involving your character. You're probably the most intimidating presence in the movie, so I didn't expect to see you be one of the first victims.
It was important to show how extreme the so-called victim is. You have no idea what he's capable of until you see what he does to Ethan.
In WWE it's often said that one superstar gets under the skin or inside the head of his opponent. But in No One Lives those phrases are taken quite literally.
Yeah. To have a Caesarean section birth go down in the middle of the movie with two guys is something that's never been done before. So it's definitely extreme. The reaction of the people in the audience at the red carpet showings I've been to was, they were completely freaked out. Sometimes they clapped.
Well, they were probably clapping at how well done the special effects were.
I think that's because it's the traditional stuff. It can be refreshing to see that stuff because you don't see it that much anymore. I don't think computer graphics would have had the same effect.
What was it like for you to see yourself going through these torturous moments on the screen?
The whole process of making the body double was strange. I'd be sitting in a chair getting makeup or something and look over and see myself with a dead expression on my face. That kind of bothered me so I was always like, "Hey, can we throw a blanket over him or something? It's weird." I didn't see any of it until I actually saw the movie, so when I saw how it all came together it was really disturbing. But I think that's the reaction the director was going for.
The Brodus Clay we see in WWE these days is a fun-loving giant, but we have seen a more aggressive side from you going all the way back to your days in the developmental system. Did you revert back to some of those traits when you were playing this character?
A little bit. But I was never as violent of a character as Ethan is. He's that classic bully and is very sadistic to the point that he's pretty much untouchable. I tried to think of what other ruthless bad guys would be like, so I did draw from my previous personalities a little bit.
How were you chosen for this part? Were they looking specifically to cast someone from WWE?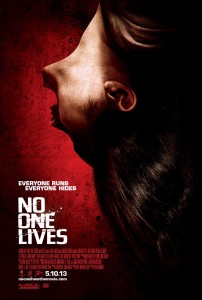 I'm not sure of the specifics of it because I didn't give them a chance to explain it to me. It was right after Extreme Rules 2011 and I had 13 staples in my head from being hit by a ladder while trying to stop Christian in his match against Alberto Del Rio. John Laurinaitis, who was the head of talent relations at the time, came down and was like, "Hey, Brodus. There's this movie…" and I just said, "Yes!" He was like, "You didn't let me finish." And I was like, "No, I'll do it." Then he was like, "Do you want to know about it?" And I was like, "No, no, no. I'll do it. I'm in." Then they flew me out to California to get casted, which I thought was reading lines and stuff, then I realized it was getting dipped in chemicals, rubber and plastic and stuff.
Speaking of Extreme Rules, that event is coming up again this weekend. Do you know yet if you will be competing?
Not yet. We've had a few run-ins with the Rhodes Scholars and have been battling back and forth with them for the last couple of months. I'd like to see the end of that at Extreme Rules, but I'm not 100 percent sure yet.
Having now done a WWE Studios film, do you foresee yourself doing more acting in the future?
I would like to, given the opportunity. I'd like to try a different type of movie. I was very fortunate to have the opportunity to do this one and see how it's received. Hopefully there will be more projects for me down the line.